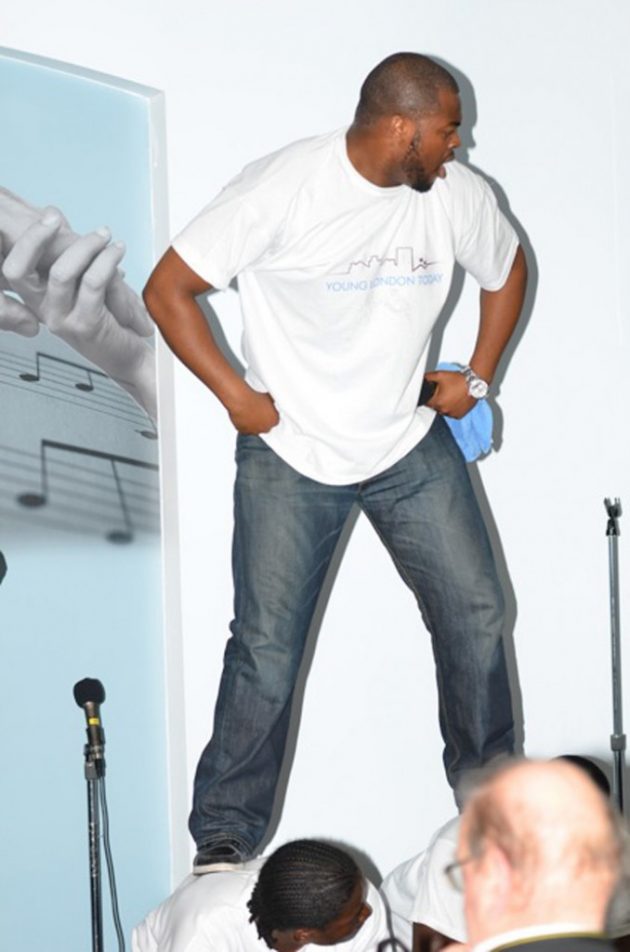 "Helping young people leaving care to reach their potential''
RAPPERS, soul singers and a youth choir came together this week to celebrate the launch of a new charity aiming to help young people leaving council care achieve their full potential.
Laurein Cato, who has toured with Kylie Minogue, rapper Gems and choir New-Ye performed at the launch of Young London Today in Norbury, south London, on Saturday night.
More than 100 people listened to inspirational speeches between the musical sets.
"All of us have challenges in life but you do have the power to change your life, to change the route you are on," said Peter Lang, a director of Young London Today.
The new charity helps young people leaving local council care make a successful transition to independent living, providing accommodation and support as they learn to budget, shop and cook for themselves, often after many years in institutional care.
The charity, based in Croydon and working in 11 boroughs across the capital, also seeks to inspire young people to make the most of themselves by taking up education and employment opportunities and following their dreams.
One 18-year-old girl living in a Young London home told the gathering: "I had been thrown out by my mum when I was 16, so I was homeless. Then I went through ten tenancies very quickly, being thrown out for drug addiction and anti-social behaviour. But now, with Young London, I have turned my life around."
Reformed criminal turned Christian pastor Tony Miller said:
"Life has a way of teaching what your purpose is. You have to find your purpose, you have to find your own destiny – and it's never too late to discover who you really are."
Young London's staff have been providing homes for young care-leavers for nearly a decade but decided to launch the charity this year to ensure they could provide a wide range of opportunities to inspire the young people in their care.
Chief executive April Mitton told the launch event, at the Liberty Christian Ministries church in Norbury Crescent, Norbury: "Our core business is providing accommodation and support for these young people, many of whom come from very difficult backgrounds and have often been in care for years.
"But we want to give them inspiration too – put them in touch with role models who can help them and show them how far they can go, and show them possibilities they never thought possible. Being a charity will make it easier to do this, and to get grants from many different sources to help our work."
Statistics show young people leaving council care at the age of 16 are at high risk of unemployment, homelessness, poor health, and crime and gang involvement.
Young London Today offers various types of accommodation from homes staffed 24 hours a day to houses where staff visit the young people and support them in achieving agreed goals.
Young London Today currently looks after 90 young people in 11 London boroughs – Croydon, Lambeth, Lewisham, Kingston, Redbridge, Bromley, Hounslow, Tower Hamlets and the Cities of London and Westminster.